Your Local Pool Company - Pool Cleaning & Maintenance Experts!
Having a reputable pool company to work with is essential for anyone looking to install or maintain a swimming pool. A quality pool company will have the necessary expertise, experience, and equipment to ensure that your pool is installed or serviced correctly, safely, and efficiently.
Ultimately, a dependable pool company will provide peace of mind, knowing that your pool is in good hands and that any issues will be quickly and efficiently addressed. Choosing a pool company can make all the difference in the quality and longevity of your swimming pool, making it a valuable investment for any homeowner. Locals in Mahwah know to trust Oasis Pool Service for the best service from a pool company, whether it's pool construction or service.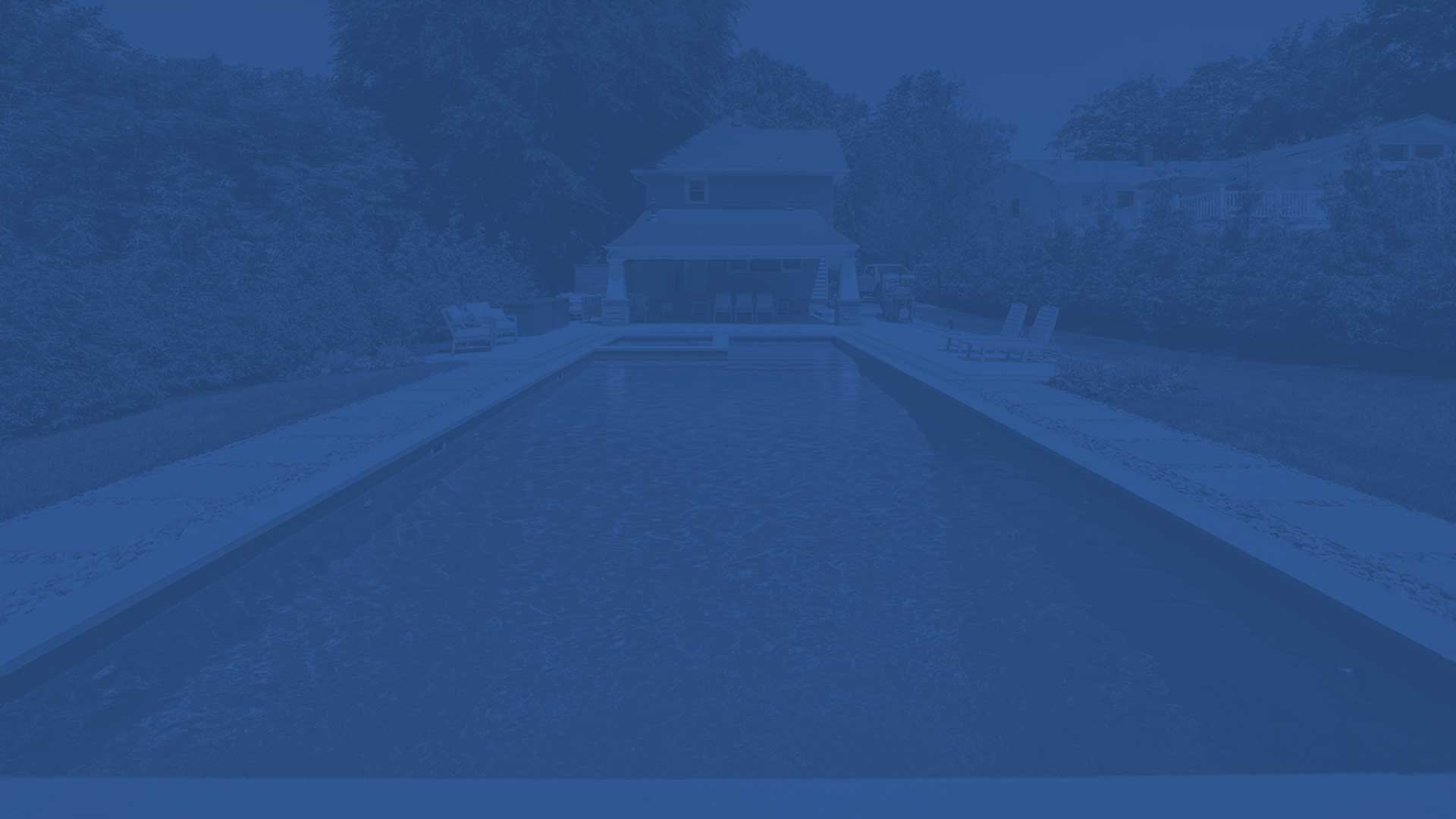 Why Oasis Pool Service
Why have just a swimming pool when you could have an outdoor oasis? That's our approach here at Oasis Pool Service. We offer a full range of comprehensive services that will help you transform your backyard into the outdoor oasis of your dreams!
Outdoor Kitchens
Bluestone Patios
Water Features
Salt Water Chlorinators
LOOP-LOC Safety Covers
LED Pool Lighting
Pool Plaster Resurfacing
Acid Washing
Paver Patios
Custom Waterfalls
Landscape Lighting
Our Complete Pool Services
Oasis Pool Service is a complete pool service company offering a range of services, including regular cleaning, chemical treatments, equipment inspections and repairs, leak detection and repair, and renovation and upgrades. By having all of these services available in one place, homeowners can enjoy the convenience of having a single point of contact for all their pool needs, while also benefiting from the expertise and experience of a team of pool professionals.
We're the pool company that can provide peace of mind and ensures that your pool is always in excellent condition, allowing you to fully enjoy the many benefits of having a swimming pool at home. Feel free to call us in Mahwah for the quality construction and service you need from a dedicated pool company.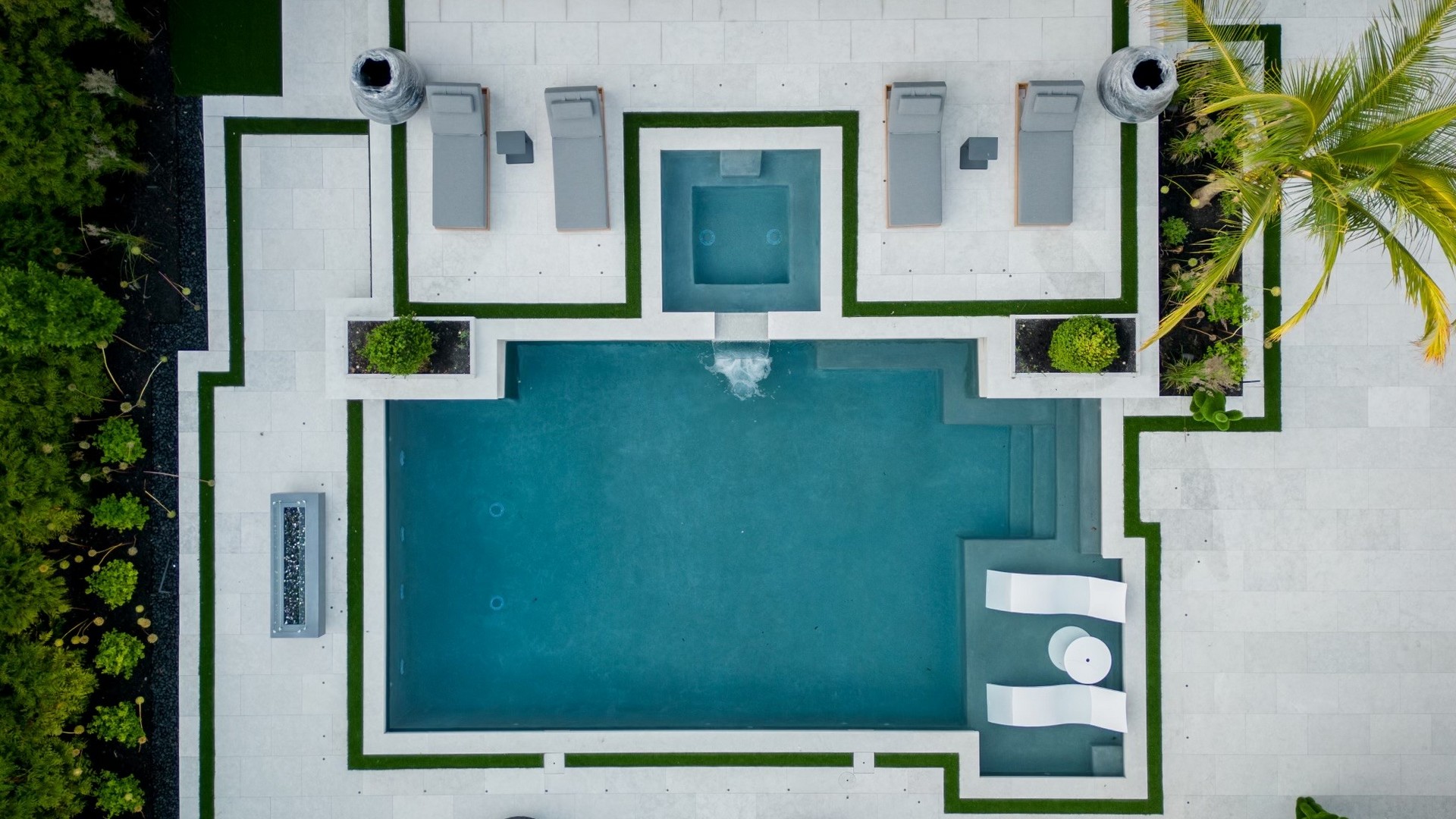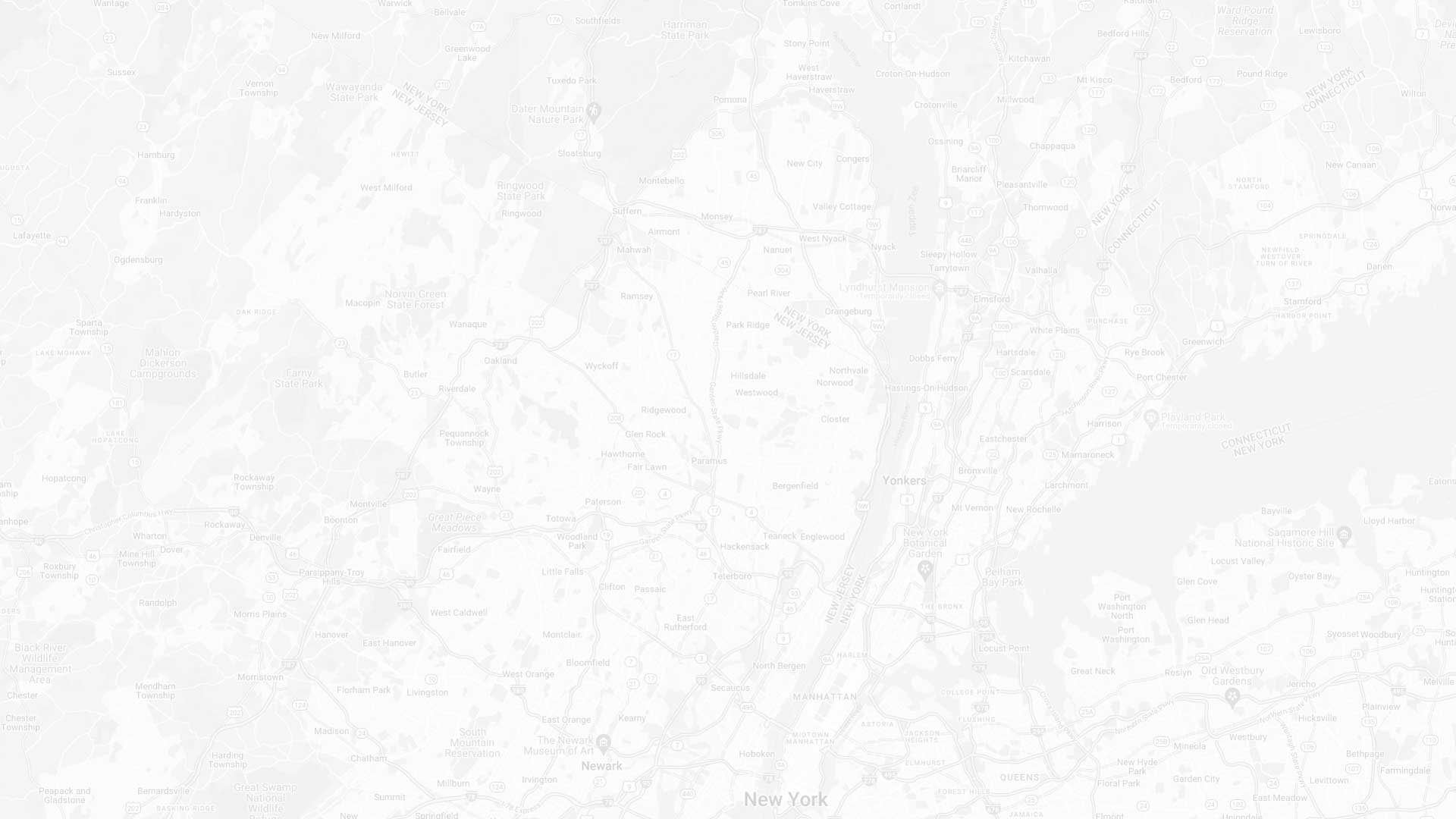 Areas We Service
As the preferred local pool company, we are proud to offer our services to a wide range of areas in our community. From residential to commercial properties, we specialize in pool construction, maintenance, and renovation, and serve customers throughout the city and surrounding areas. Our commitment to excellent service and customer satisfaction has made us the go-to pool company in the region.
Pool Openings
Professional pool openings offer numerous benefits for homeowners with swimming pools. Not only do they ensure that the pool is safe and ready for use, but they also provide an opportunity for trained professionals to identify and address any issues that may have arisen over the winter months.
During a professional pool opening, experts will remove the pool cover, conduct a thorough cleaning, and inspect the equipment to ensure everything is functioning properly. Any necessary maintenance or repairs can be addressed at this time, preventing costly or dangerous issues from developing later on. Call Oasis Pool Service for quality pool openings and related services.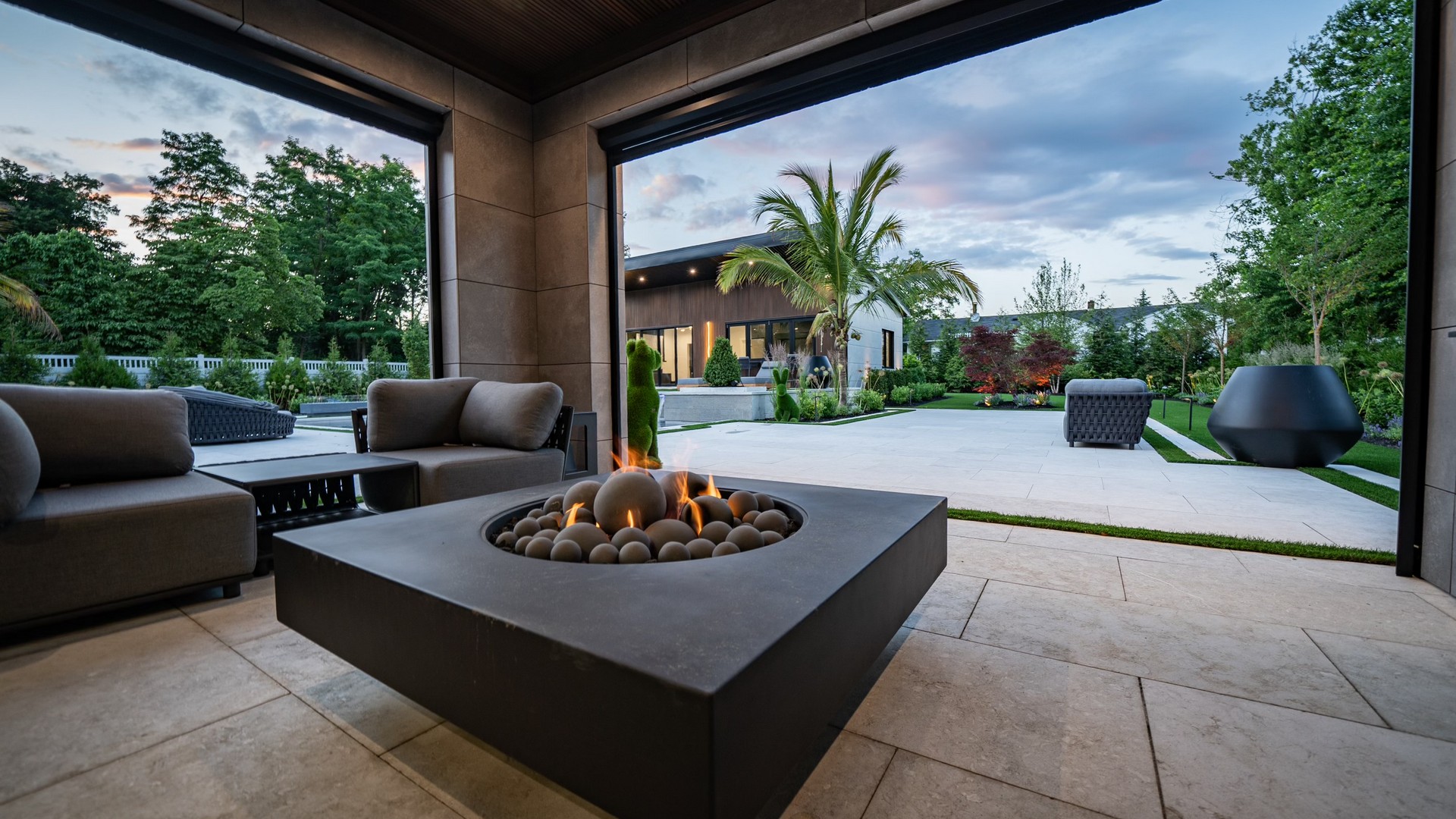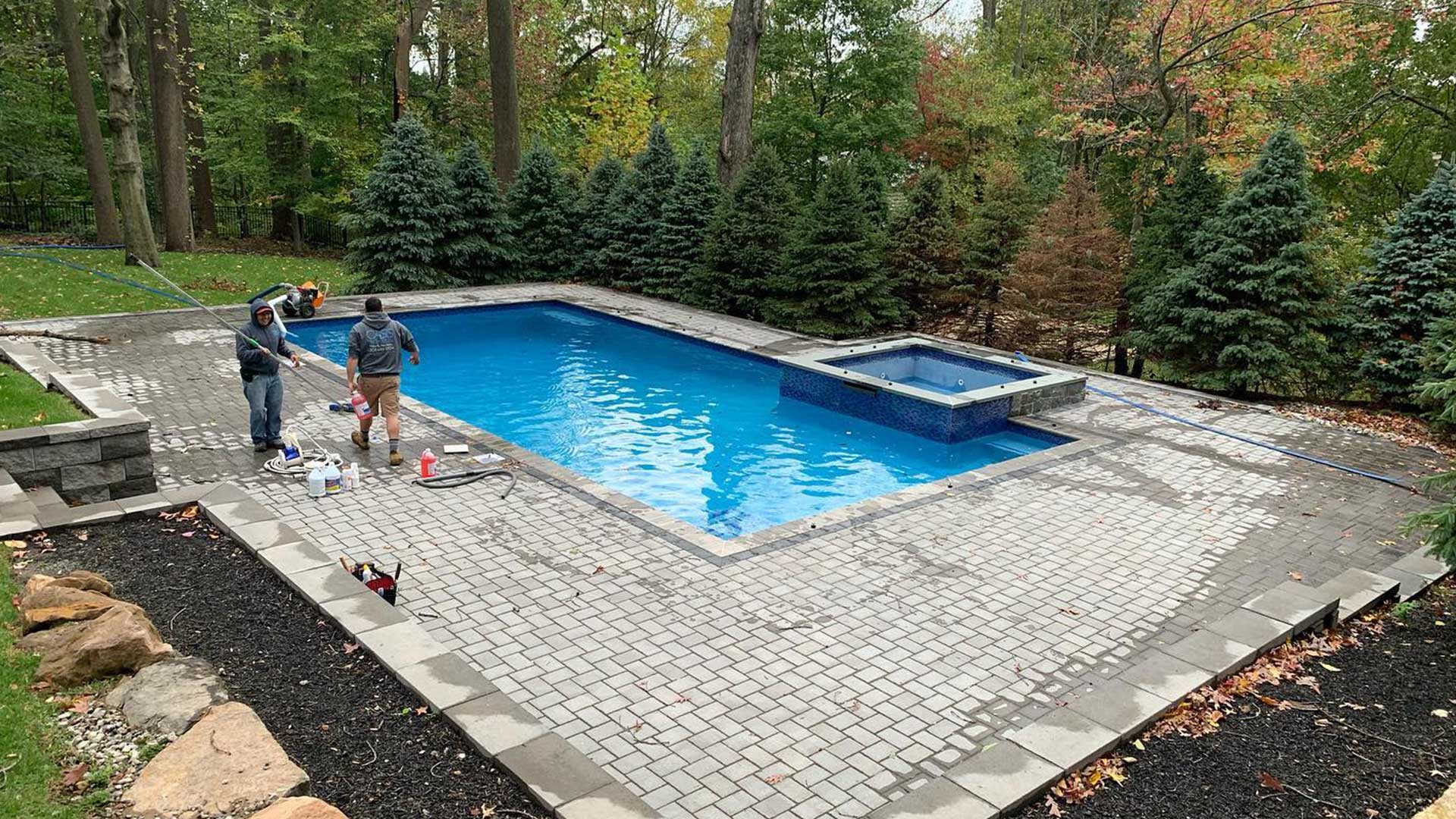 Pool Maintenance
Expert pool maintenance offers numerous advantages for homeowners with swimming pools. Regular maintenance, performed by trained professionals, helps to keep the pool clean, safe, and functioning properly, while also preventing potential issues such as algae growth or equipment malfunction.
Professional pool maintenance also ensures that the pool is properly balanced, with the correct levels of chlorine, pH, and other chemicals. This can help to prolong the life of the pool and its equipment, while also providing a comfortable and enjoyable swimming experience. Oasis Pool Service is eager to help you with ongoing pool maintenance for a clean and beautiful swimming pool.
Does Your Pool Have A Cover?
A pool cover is an essential component of pool ownership, providing numerous benefits for homeowners. Covering your pool can help to keep the pool clean, by preventing leaves, debris, and other contaminants from entering the water. This can save homeowners time and hassle, as they will spend less time cleaning the pool and more time enjoying it.
Pool covers can help to reduce evaporation, which can save water and reduce heating costs. Plus, automatic pool covers can help to enhance pool safety, by preventing accidental falls or unauthorized access. This is especially important for families with young children or pets, who may be at risk of drowning.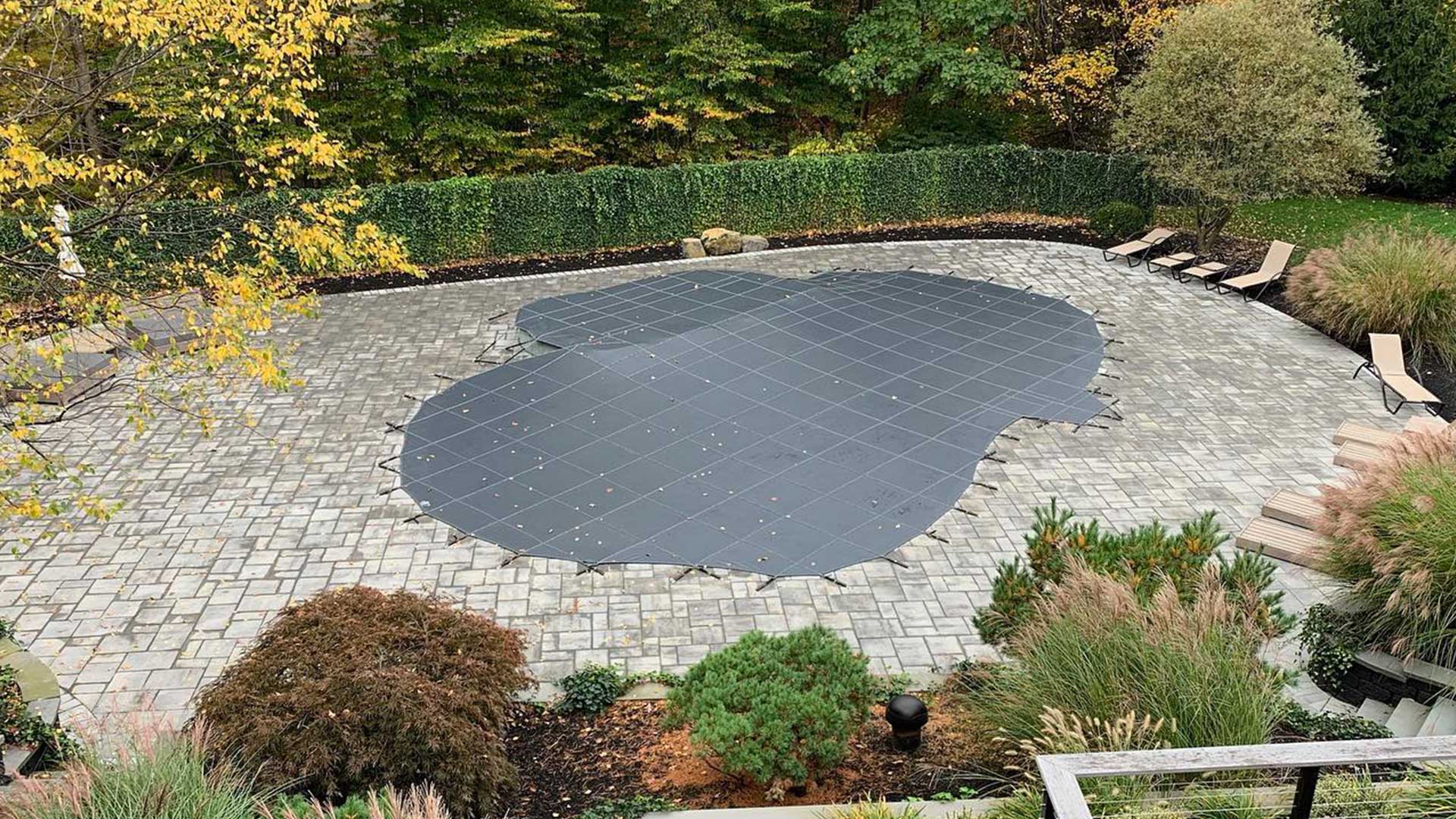 Our Recent Pools We Maintain
Coming soon!
Blogs From Your Local Pool Service Company
Designing Your Dream Pool

A dream pool is one that meets the specific needs and preferences of the homeowner. Factors that can make a dream pool include its size, shape, style, and features. For some homeowners, a dream pool might be a large, luxurious pool with a spa and waterfall […]

The 5 Benefits of Regular Professional Pool Maintenance 

Pool maintenance includes several tasks that are essential for keeping your pool in good condition. These tasks typically include cleaning the pool, balancing the chemicals, and checking the pool equipment for any issues. Cleaning the pool involves removing debris from the surface of the water, vacuuming the […]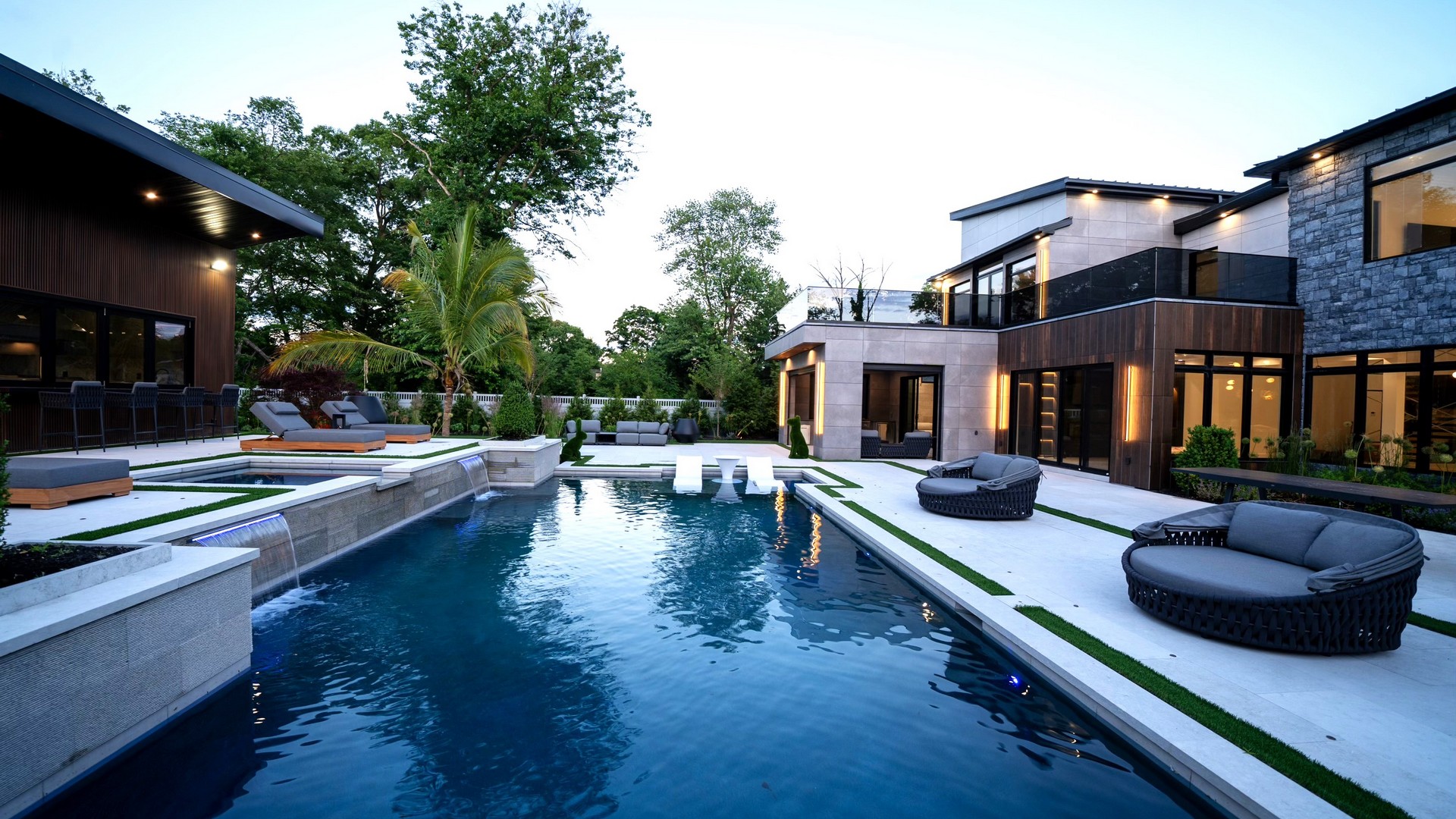 FAQ
A pool cover is always a good idea, but whether or not your pool needs a cover depends on several factors, including climate, pool usage, and personal preference. However, a pool cover can provide numerous benefits, such as keeping the pool clean, reducing evaporation and heating costs, and enhancing safety. Ultimately, it's up to you to decide if the investment in a pool cover is worth the benefits it provides.
If you suspect that your pool has a leak, there are a few steps you can take. First, check the water level over several days to see if it is consistently dropping. You can also conduct a bucket test to confirm the presence of a leak. If you do suspect a leak, it's best to contact a professional pool service to locate and repair the leak, as attempting to fix it yourself can cause further damage.
As a professional pool company, we work on a variety of pool types, including vinyl liners, fiberglass, and concrete pools. We have the necessary expertise and equipment to handle all aspects of pool construction, maintenance, and renovation for these types of pools. Whether you need a new pool installed, regular maintenance services, or a complete pool renovation, we can provide the solutions you need for your pool.
A pool pump motor can be loud due to various reasons such as worn-out bearings, loose or damaged fan blade, mounting on an uneven surface, undersized motor, or blockage in pump impeller or plumbing. To minimize noise and ensure proper operation, it is recommended to have a professional pool company inspect and diagnose the issue. They can offer appropriate solutions and prevent costly repairs or replacements in the future.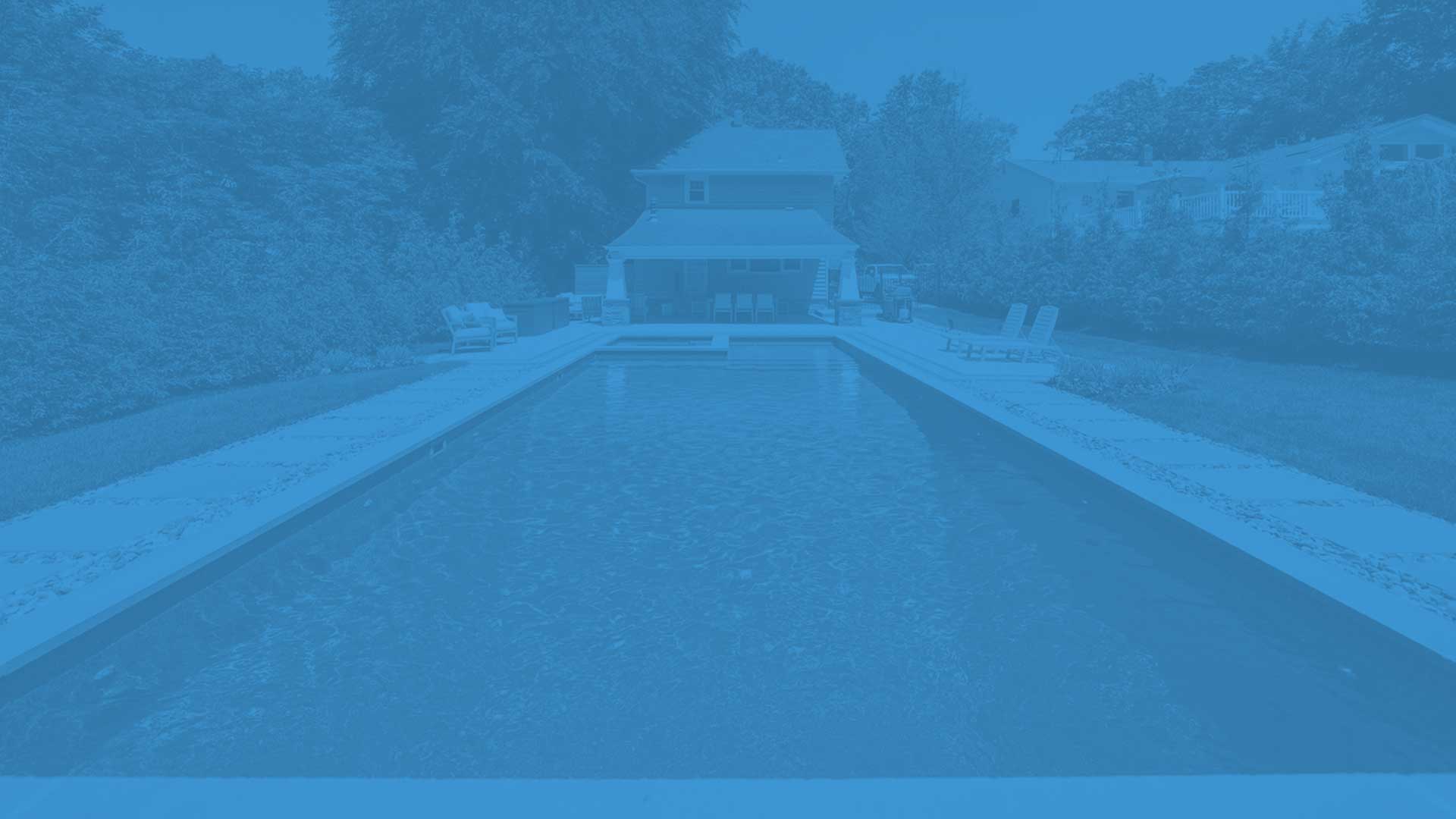 Maintain Your Pool With Oasis Pool Service
Licenses & Accreditations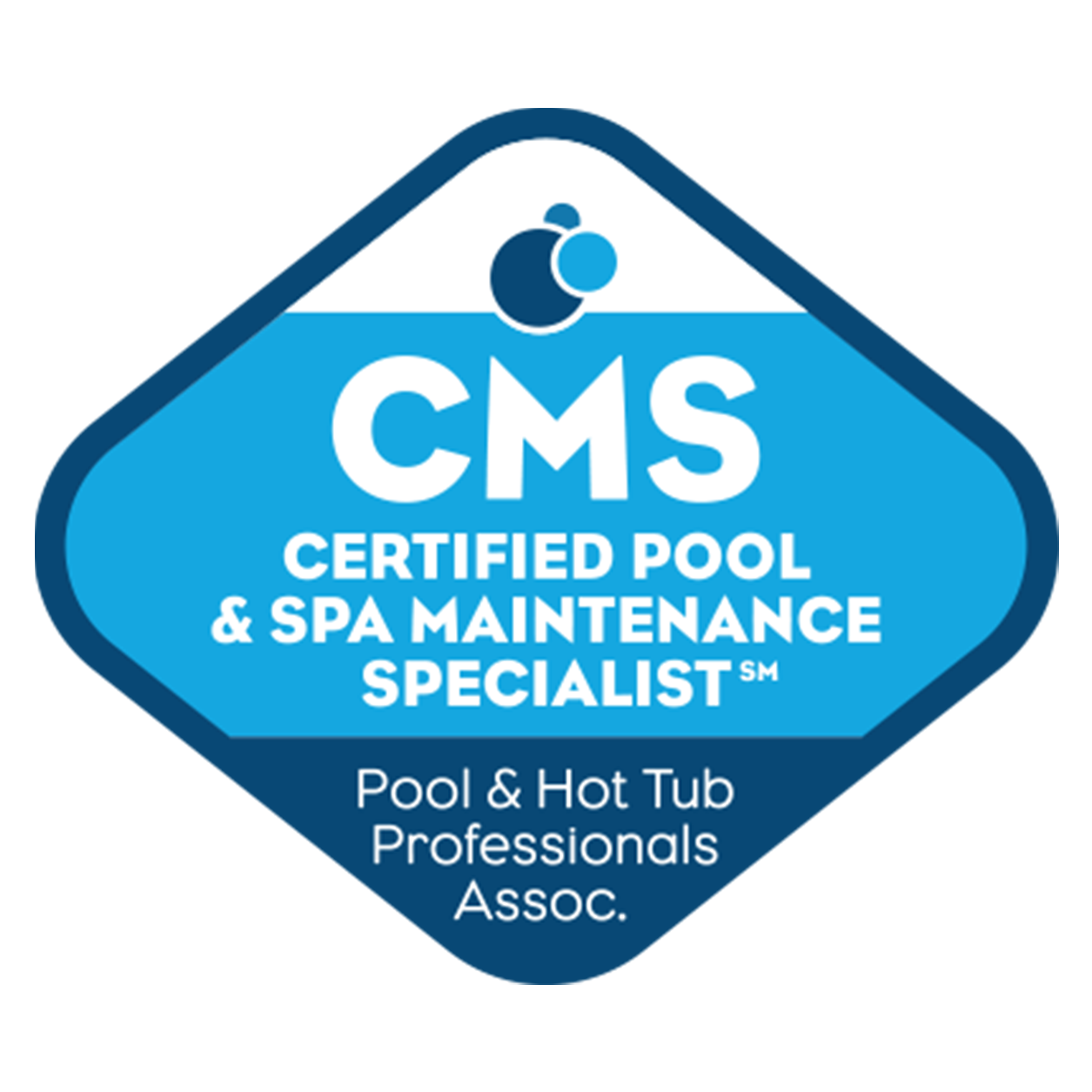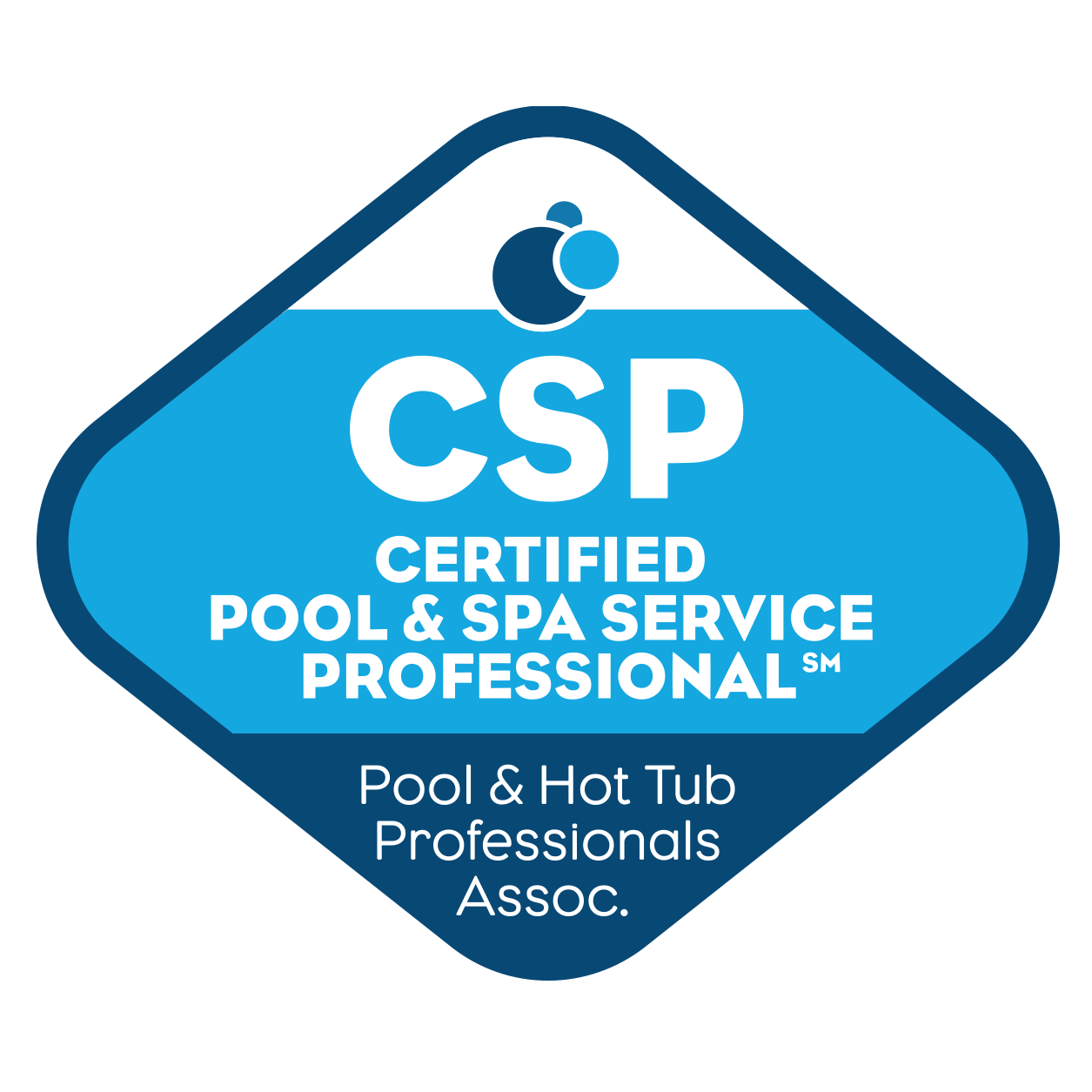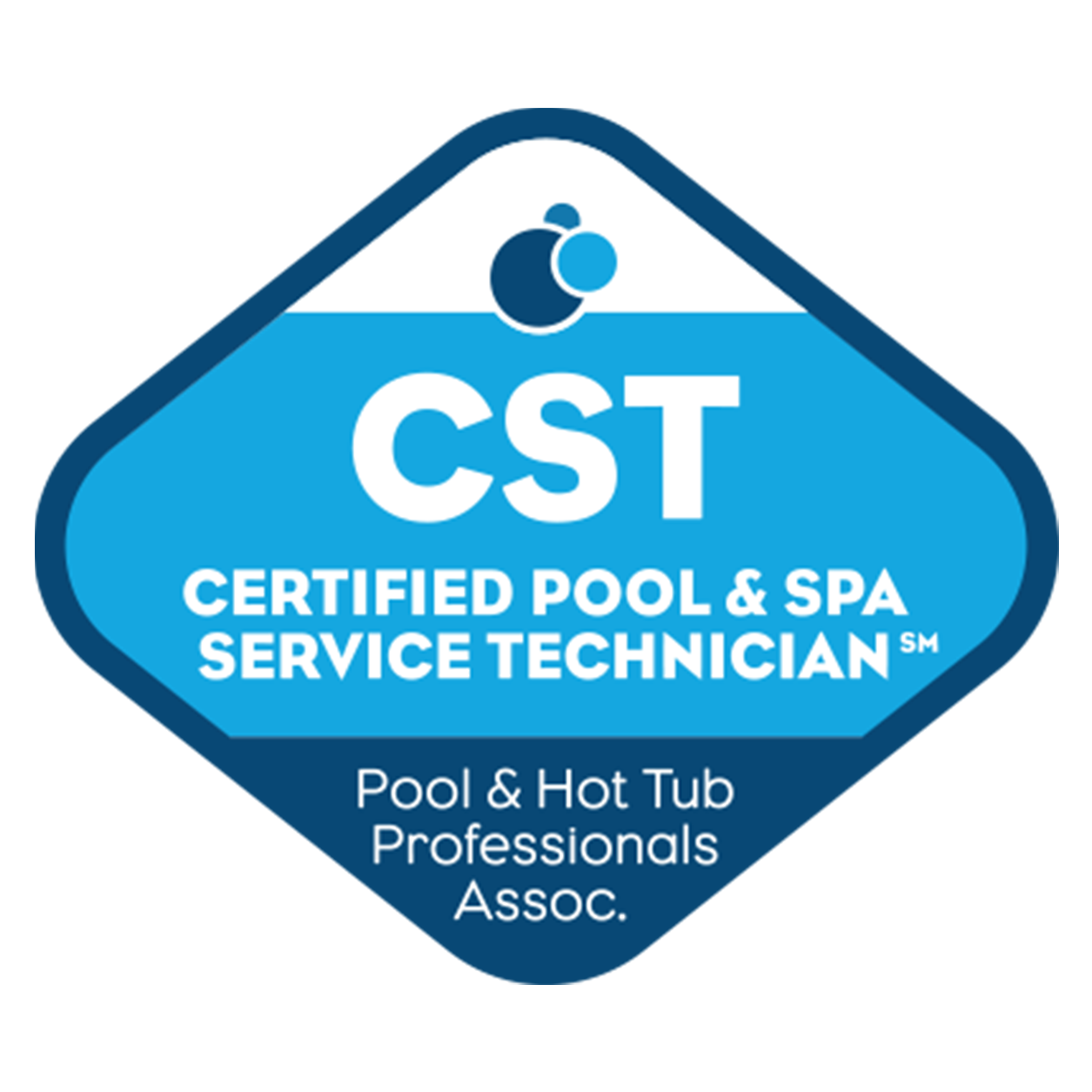 Manufacturers